Join us for an epic powder snowboarding experience in NISEKO, JAPAN!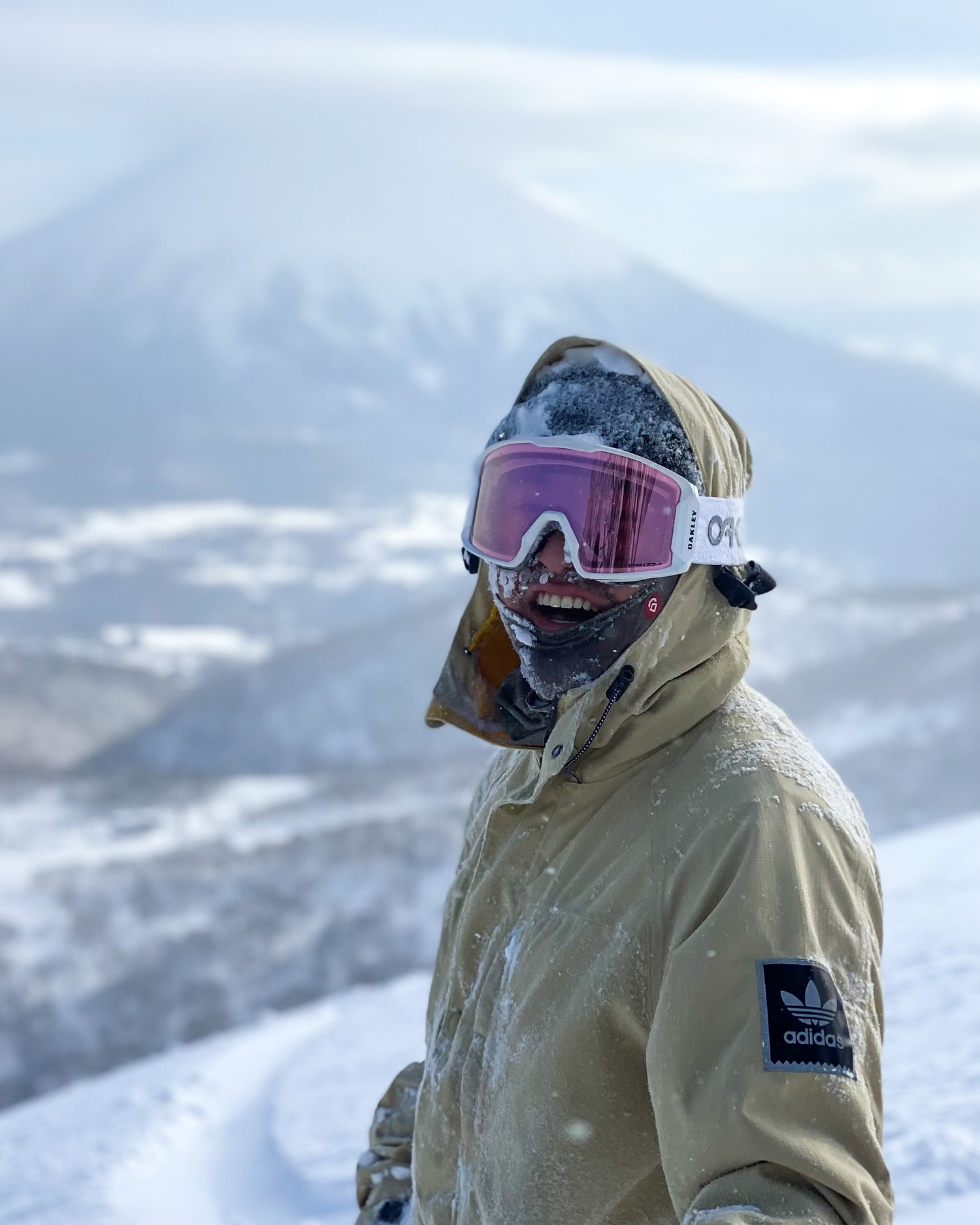 Welcome to an exhilarating adventure in the powder filled landscapes of Niseko, Japan – a snowboarders paradise! Nestled in the heart of the breathtaking Hokkaido region, Niseko boasts an ideal blend of powder-perfect slopes, captivating landscapes, and rich cultural experiences.

You'll find endless slopes adorned with the finest, light-as-air snow that Niseko is renowned for. With 50+ feet of annual snowfall, this destination offers an unparalleled canvas for your snowboarding dreams. Our snowboarding retreat in January is your gateway to what might just be the best powder riding you'll ever experience.

But Niseko is more than just a snowboarding haven – it's a cultural expedition like no other. Immerse yourself in the warm hospitality of the local community, savor authentic Japanese cuisine, and unwind in soothing onsen baths after an incredible day on the mountain. The fusion of adrenaline-pumping adventure and serene relaxation creates an experience that lingers in your heart long after the snow has melted.
Beyond the slopes, we're committed to creating cherished memories and fostering lifelong connections. Join us in January for an adventure that transcends traditional snowboarding - where you'll forge unforgettable memories, ride powder with a tight-knit group, and immerse yourself in the culture of NISEKO, JAPAN.
**Limited Availability** (12 spots/week)
Dates:
Week 1 (sold out): January 14 - January 20, 2024 (5 days on-snow Jan 15 - Jan 19)
Week 2 (9 remaining): January 21 - January 27, 2024 (5 days on-snow Jan 22 - Jan 26)
Requirements - This is an age 20+ retreat - Must be able to confidently ride blue and black terrain. Powder experience not necessarily required
What's Included
This is an all inclusive trip that will be based out of HIRAFU, Hokkaido aka. NISEKO or the POWDER CAPITAL of the world.
Here's what will be provided:
- 6 nights of accommodation near the slopes of Hirafu
- Transportation between Chitose Airport and our accommodation
- Transportation to and from the resort (and other activities)
- 5 days of lift tickets (Hirafu/Hanazono, Niseko Village, Annupuri, Moiwa, Rusutsu)
- 3 Planned Lunches and 6 Planned Dinners
- BOARD ARCHIVE Beanie
EXCLUSIVES:
- Exclusive T-shirt
- Professional quality digital photographs as a souvenir
- Professional Photo Print
What is NOT included
- Airfare to Chitose Airport
- Breakfasts
- 2 Lunches
- Spending money for snacks, souvenirs, or alcohol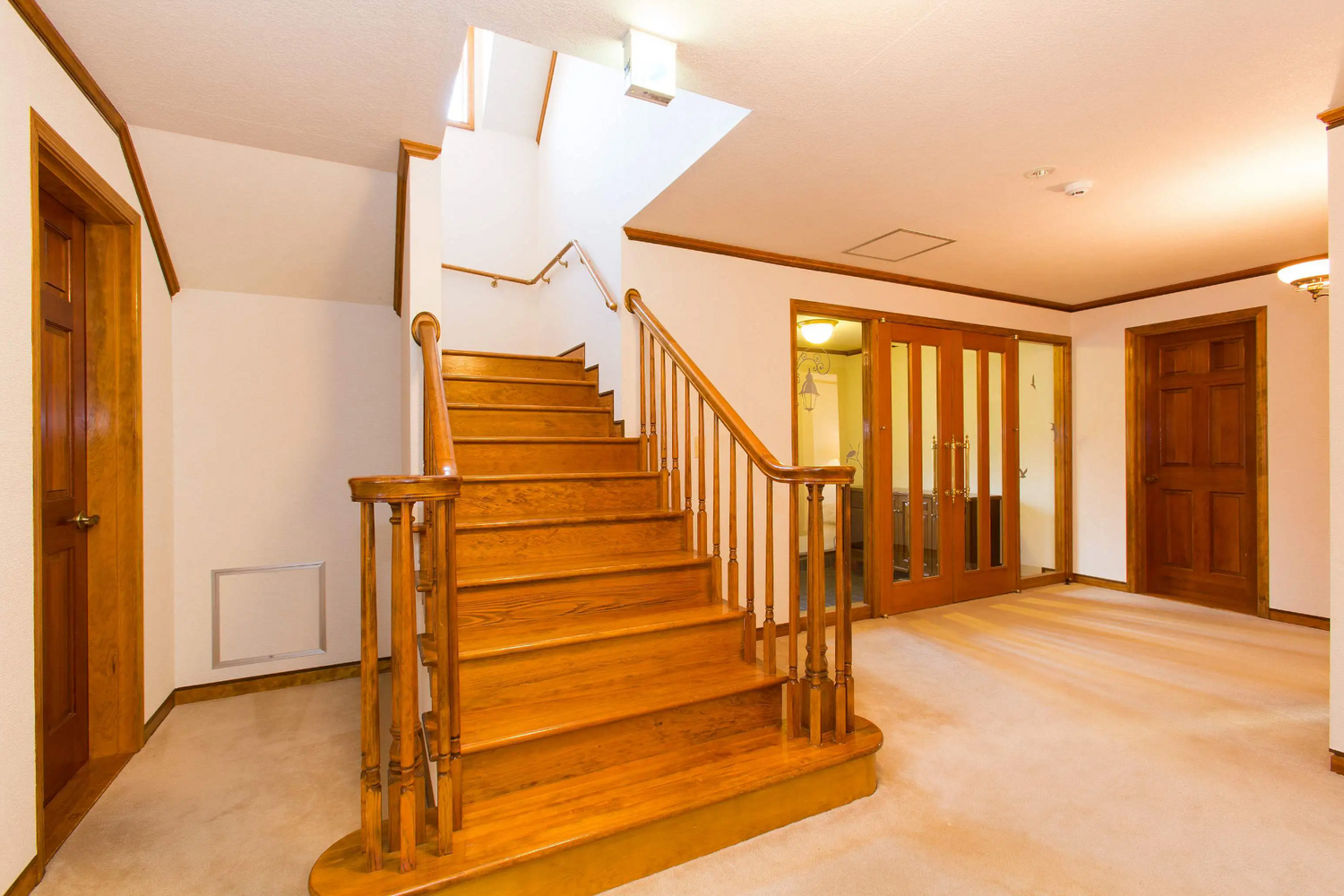 Where We're Staying
Situated near Hirafu, the heart of Niseko, this exquisite accommodation is more than just a place to rest your head – it's a retreat of exceptional comfort and style.
Comprised of two adjacent charming chalets with a total of eight bedrooms, our accommodation offers an experience that seamlessly blends traditional Japanese style with the warm embrace of alpine coziness.
Keep in mind, we will be set up for 2 guests per room and will do our best to accommodate groups if you choose to book with a friend.
Note: We will be staying in a 6 bedroom chalet that is even closer to Hirafu for week 2
Snowboarding in Japan consists of cold and power-filled days on the mountain. Here is a list of items to help make sure you are best prepared for the week:
What to Bring
- Snowboard, Bindings, & Boots
- Snow Pants/Bibs (Bibs recommended)
- Waterproof Jacket
- Base Layers (Top/Bottom/or ninja suit)
- Midlayer/hoodie
- Helmet
- Goggles (Low Light Lens Recommended)
- Warm Gloves / Mittens (2 pairs recommended)
- Glove liners (recommended if you plan to film on your phone)
- Plenty of Snowboard Socks (5 pairs recommended)
- Casual layers for exploring Hirafu
- Winter boots/shoes for exploring Hirafu (skate shoes not recommended)
- Facemask
- Backpack
- Water Bottle
- Toiletries
Questions you may have
What airport do I fly into? 
The main airport for international flights to Hokkaido is Chitose/Sapporo. For our North American guests, flights will land in Narita or Haneda airports (Tokyo), layovers typically are 90 minutes or so, and then the 2 hour flight to shin-Chitose. 
What's the weather like? 
In the month of January, frigid Siberian winds sweep over the Sea of Japan, collecting abundant moisture as they advance inland, resulting in the renowned phenomenon known as Japow. Temperatures in Niseko tend to be in between -5 to -15 degrees celcius (23 to 5 degrees fahrenheit).
Sunshine makes infrequent appearances, making it advisable to opt for goggles with yellow, rose, or clear lenses. It's prudent to have an extra pair on hand as a contingency. Additionally, we strongly advise the use of a face mask or a neck warmer/buff to stay well-protected from the elements.
What should my ability be? 
We suggest that you be able to confidently ride BLUE and BLACK terrain.
Powder experience is not necessary however, if this is the case, we highly suggest you start not skipping leg day in the gym.
What board should I bring? 
We suggest bringing your favorite powder/freeride board to float on the deepest powder snow in Niseko. If you only have a park twin board, you will still be able to ride, however, a directional freeride board will enhance your over-all powder experience.
What if I have dietary restrictions?
After purchasing a spot on the tour, you will be sent a google form sheet which has a section for you to fill out any dietary restrictions you may have.
We will do our best to accommodate your needs however, this cannot be guaranteed.
What if I have an EPIC or IKON pass?
We suggest to get your FREE Day Passes with the partner resorts if you have an EPIC or IKON pass.
If you have a pass that covers days of riding at any of these following resorts - NISEKO UNITED, MOIWA or RUSUTSU - we will refund the cost of the lift tickets if you choose to use the days provided on your Epic or Ikon Pass.
Questions? Ask here!
*Cancellations before October 15th will receive a 50% refund. 20% refund after October 15
**Flight and transportation costs will not be refunded or reimbursed
***This is an age 20+ retreat, and ultimately you are responsible for your actions and well-being. We are not responsible for any injuries or lost/damaged/stolen goods
****Snowboarding is weather dependent, and weather days are a possibility